Team
We are a group of friends living in Udine, Italy. We share the passions of computer audio and software coding.
We put our best effort to bring to you RuneAudio for free. If you find our work useful and you like it, please support us.
Andrea
Coiutti
ACX
I'm a front-end developer and UX/UI engineer, with a background of electronical engineering studies. I love playing video games and table football, travelling and eating a lot of delicious food.
My adventure in the audiophile world began, as many other people, with the first T-Amp, and now I can't stop anymore.
Simone
De Gregori
Orion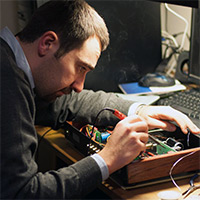 I'm a system integrator and IT consultant with over fifteen years of work experience in financial / industrial environments. My work scope is Network and System integration of etherogeneous systems like Linux, BSD, OSX, VMware, MS Windows.
I love music, basketball, PHP and audio DIY.
Main contributors
A project like ours could not evolve as well as it does without passionate and dedicated contributors. A special thanks goes out to these folks, and everyone who has made RuneAudio so special.
Valerio
Battaglia

Frontend development
Frank
Friedmann

Community manager
Elliot
Nathanson

Android development
Cristian
Pascottini

Frontend development
Andrea
Rizzato

Testing and community help
Carmelo
San Giovanni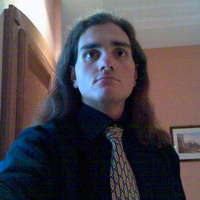 Project co-founder (inactive)
Daniele
Scasciafratte

Support for Firefox Open Web App
Kevin
Welsh

Frontend & backend development