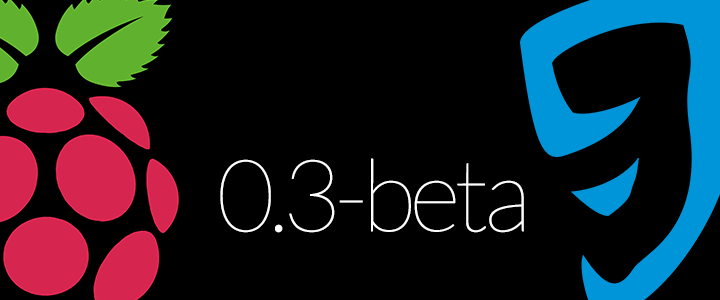 Today is a very exciting day for us, as we finally get to announce that the long awaited 0.3-beta release is ready to download! We really hope that all our hard work and effort has paid off.
After many months of hard work and sleepless coding nights, RuneUI has been majorly reworked (as previously disclosed in this post) with many sections and features being redesigned and rebuilt from scratch to achieve even better performance and usability.
Now that we have achieved the desired results, we feel that the time has come to officially unveil them to you.
Although this release is still marked with the -beta suffix, it can be considered stable and full-featured (those who participated in the 0.3-alpha testing already know that).
Below you can see some of the most significant new features introduced in this release.
Support of Raspberry Pi B+ and new I²S DACs
This release works great on Raspberry Pi model B+ and has out of the box support for Raspberry Pi's most popular I²S DACs:
G2Labs BerryNOS
G2Labs BerryNOS mini
HiFiBerry DAC and HiFiBerry DAC+
HiFiBerry Digi and HiFiBerry Digi+
IQaudIO Pi-DAC and IQaudIO Pi-DAC+
RaspyPlay3 and RaspyPlay4
Wolfson Audio Card
New Library home
User experience is enhanced by the Library home screen, which presents all the music sources at once and makes browsing even easier. You can also see the new integrated music streaming services: Spotify, Dirble and Jamendo: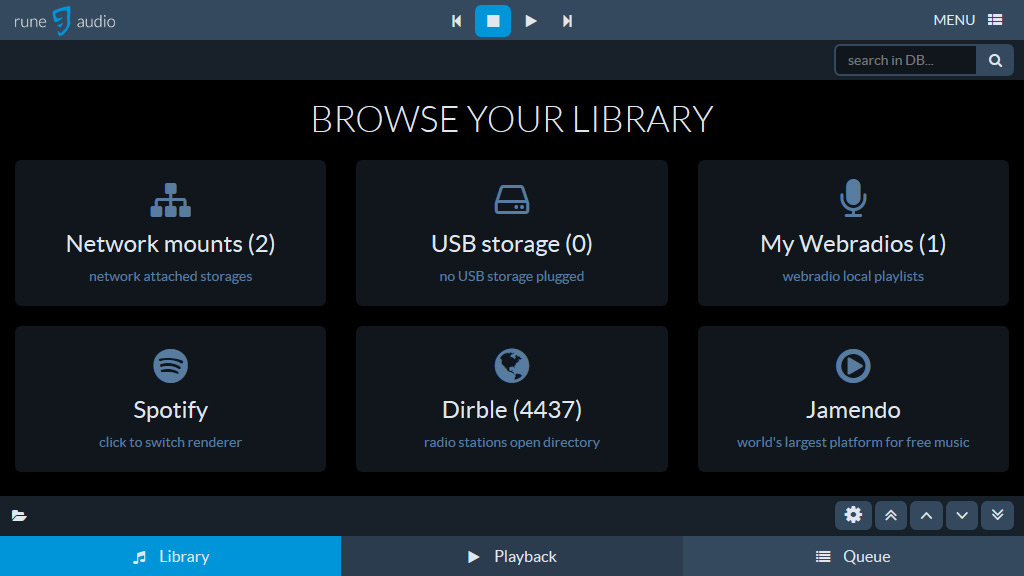 Spotify integration
The highly requested Spotify Premium feature has been integrated into RuneAudio through the spop daemon, a great work of Thomas Jost (Schnouki). Spop has been completely integrated into RuneUI, with playback control, coverart support and playlist management.
Spotify is a good alternative for casual listening with streaming quality set to highest as default.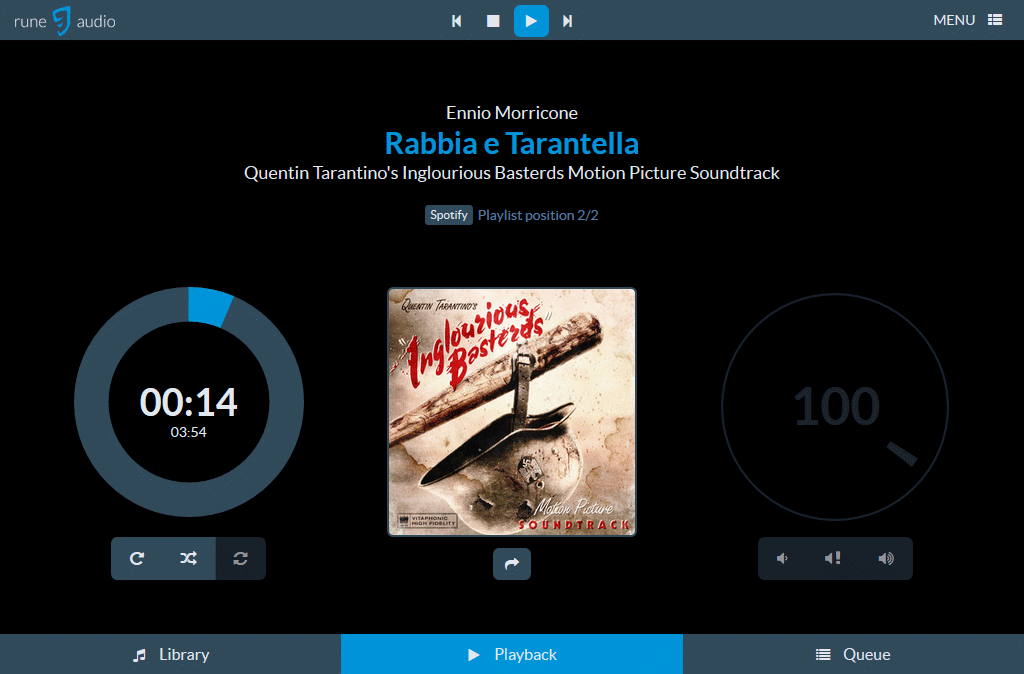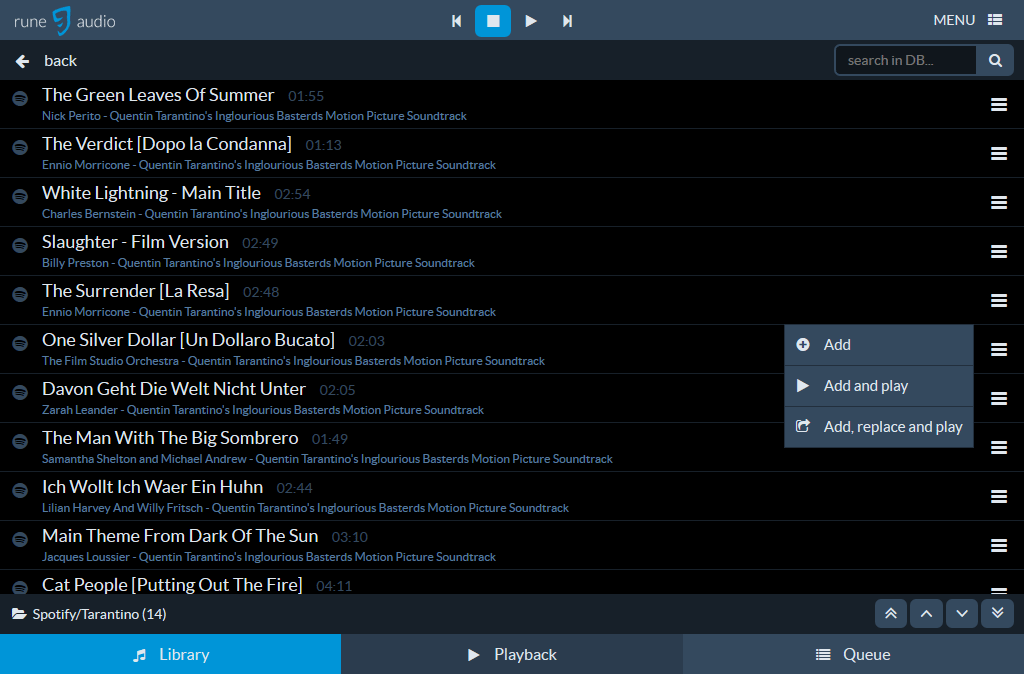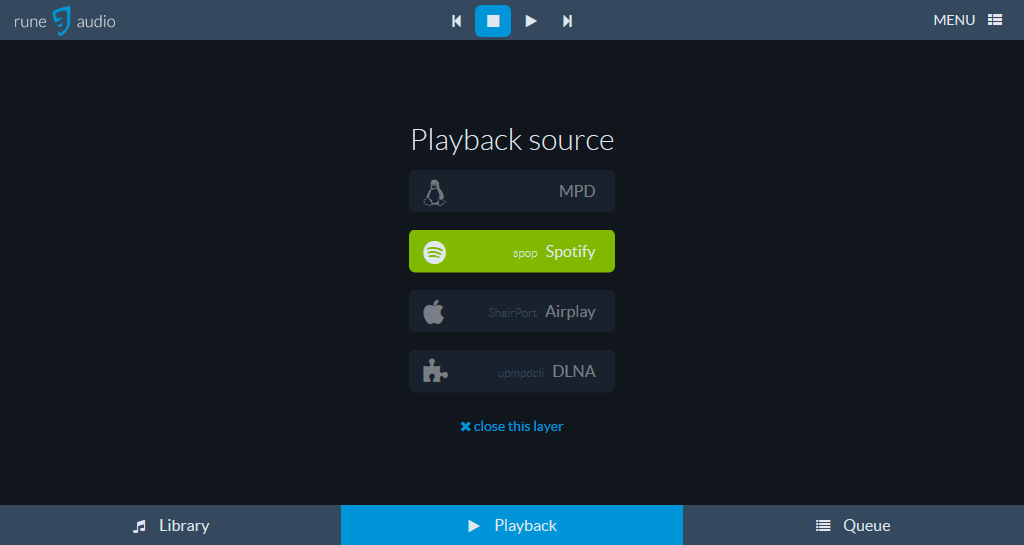 UPnP/DLNA
You can now use your RuneAudio devices as UPnP/DLNA media renderers with OpenHome support, thanks to the integration of upmpdcli, a great work of Jean-Francois Dockes.
Wi-fi configuration wizard
Under the Network section you'll find an easy to use configuration wizard for the Wi-Fi connections.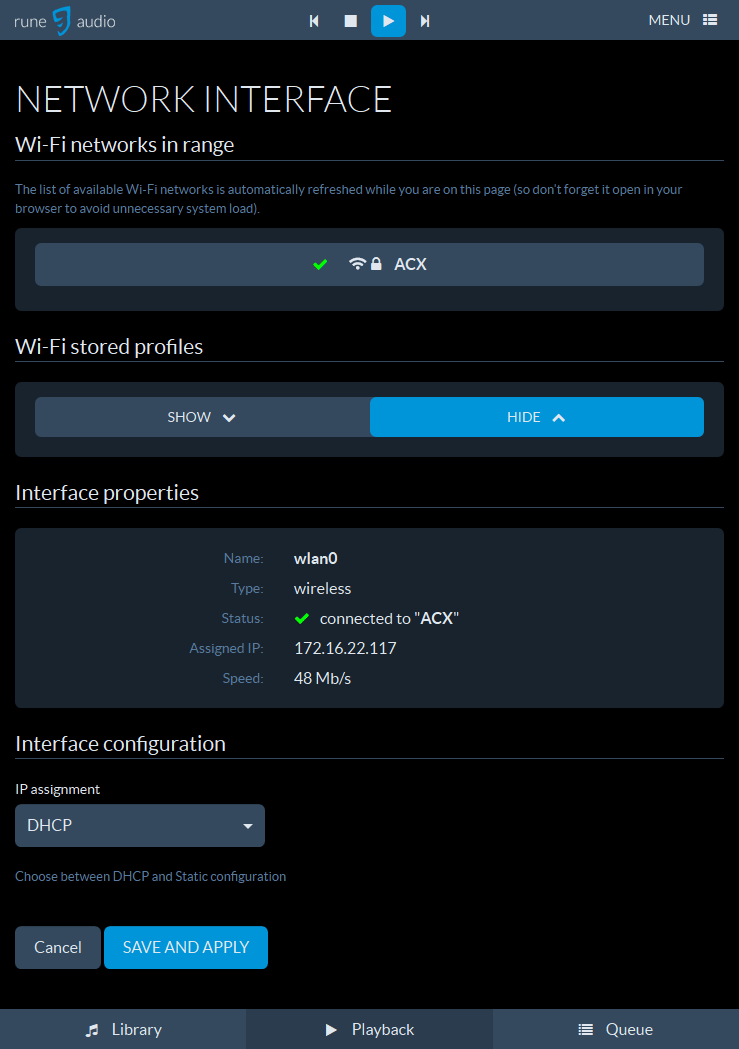 Social sharing
Sharing your music (and your love for RuneAudio) is now as easy as pressing a button.
Disclaimer
This release is currently limited to Raspberry Pi, and also works well on the new model B+. Support for other platforms will come soon.
Although this version is a big leap forward compared with the previous 0.2-beta, some new bugs have come to light due to the huge rewrite of the code. In the beginning we were thinking in inviting a selected group of users in a sort of closed testing program, but at the end we decided to open it to everyone and involve the whole community (in the testing of the preliminary 0.3-alpha). All the precious feedback received has allowed us to identify the most critical bugs and fix them before the final release.
We invite you to continue to look for bugs and report them in this dedicated thread at our Raspberry Pi forum, in a polite and constructive way. It will help us identify the most critical ones and fix them for the next 0.4 release.
We already have updated the RuneUI repository on GitHub with the new source code of the UI, and the RuneOS repository with configs and packets. We have also published a cookbook listing all the steps to build the distro, to provide an useful resource for everyone who wants to actively contribute to this project.
To everyone who supported us with donations, bug reports, feature requests and many kudos: we would not have done it without you. Thank you!