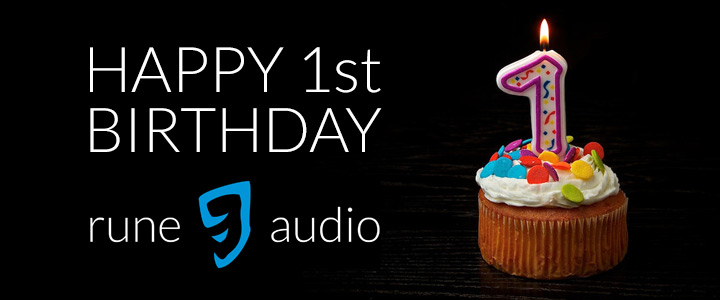 We launched this website on this day last year… how the time has flown.
HAPPY 1st BIRTHDAY RUNEAUDIO!
It's really exciting what we achieved in this time: the increasing quality of the project, the great community we have put toghether, the interest we generated around ARM platforms used for hi-fi purposes.
All this would have been impossible without you: we'd especially like to thank everyone who supported us along this adventure with donations, bug reports, feature requests, documentation drafts and many kudos.
Our commitment to maintain the quality of the project and deliver you the best audiophile experience from cheap hardware hasn't change and is stronger than ever. The project roadmap is full of new features and improvements, and we hope to see you involved in the creation of something big.
Greetings from Udine, live at the Open Source Day 2014!