METHOD 1: Spotify Connect web by Fornoth
Tested on RPi2, RuneAudio 0.4-beta_20170229, Boss Dac. It works perfect!
From this thread:
spotify-connect-autostart-t3315.html
You need to extend partition first.
Remove all 'sudo '
Now test:
--device <value> --mixer <value> from alsamixer: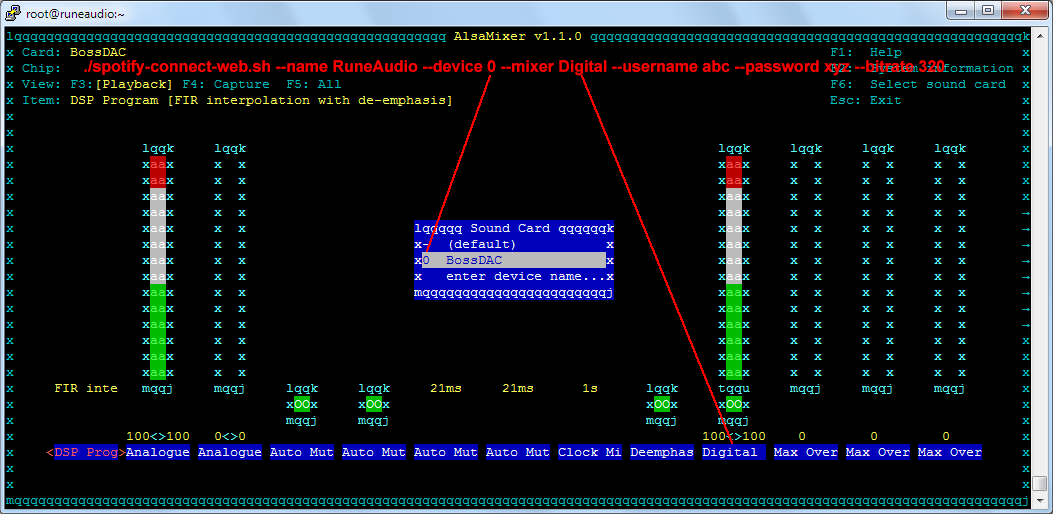 If everything's OK. Now you can see RuneAudio Connect on your Spotify app!
Store this service file as /usr/lib/systemd/system/spotify-connect.service:
To test the service execute:
If all works, you can enable the service (start on boot):
Adjust Spotify volume on app or web, also control volume on RuneAudio.
After successfully install v0.0.3. You can update to v0.0.4 by the same this way. If you install v0.0.4 first, it's not working.
More information:
https://github.com/Fornoth/spotify-connect-web/releases
Many thanks to RuneAudio team for a wonderful Audiophile OS.
Many thanks to @Fornoth, @hongdagx35, @Lazerharp, @Stert...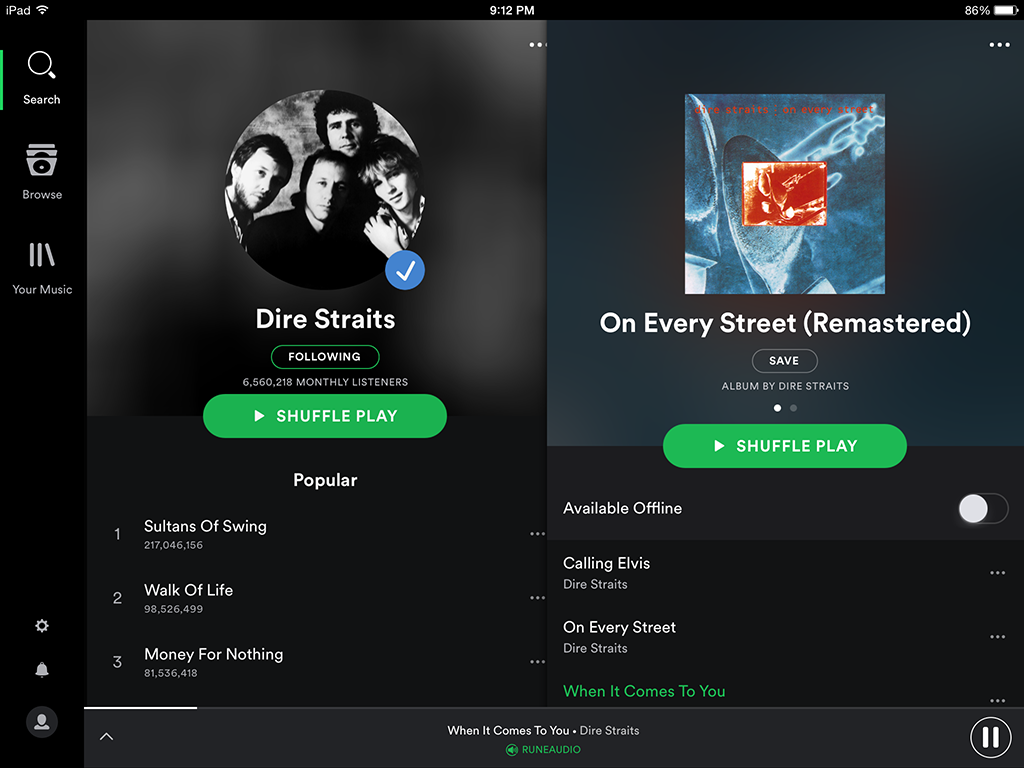 METHOD 2: Spotifyd by Simon Persson
Many thanks to dynobot!
spotify-connect-on-runeaudio-t6315-20.html#p27695